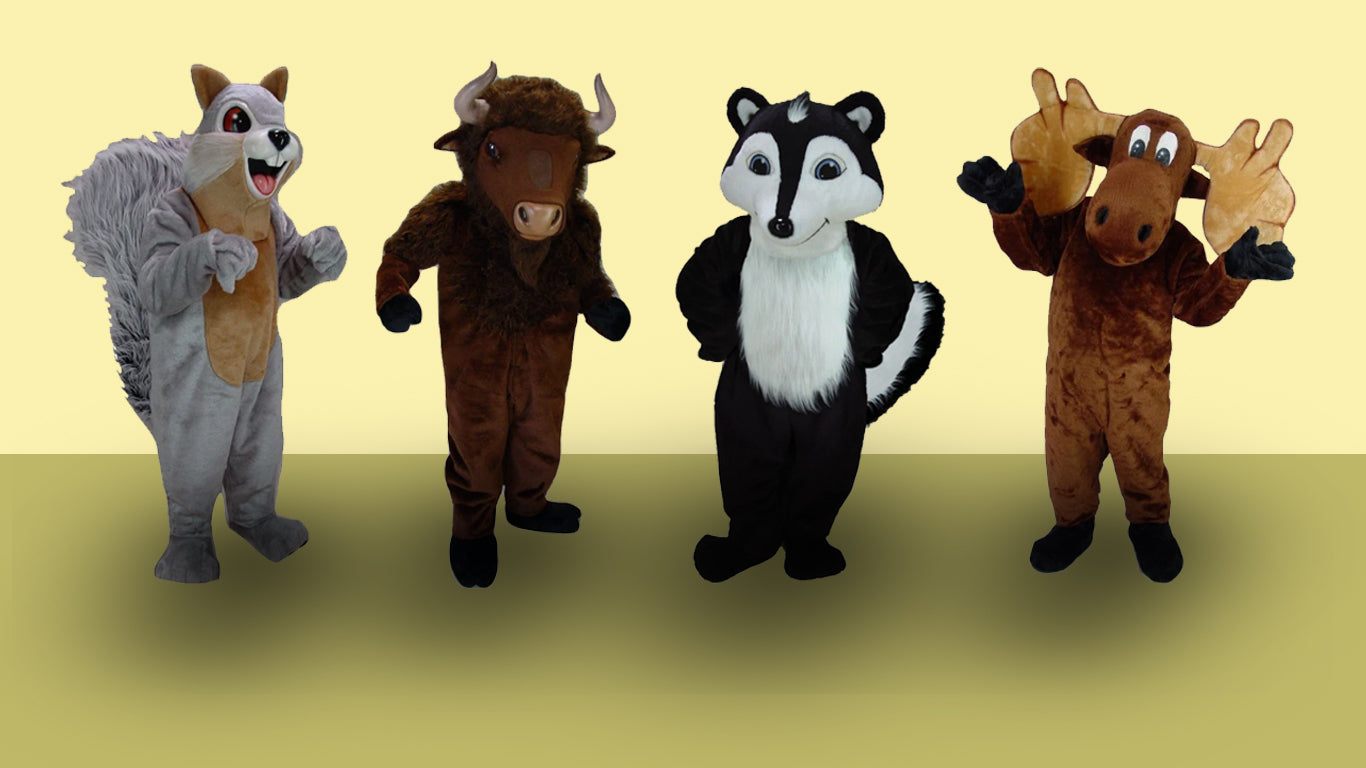 The Wildlife: Top 5 Forest Mascot Costume
We can bring the wildlife straight to your home, looking enchanting rather than intimidating on all levels. We know that picking out the best Forest Mascot Costume can be hard especially when there are a lot of great choices and available mascot costumes.
To help you out, we listed out the Top 5 Forest Mascot Costumes just for you!
            Who would not love this smiling raccoon? Wear this friendly, smiling, and huggable Ricky Raccoon Mascot Costume in any of your future events! This mascot is definitely bringing you what a raccoon looks like in real life–wide eyes that are covered in black, a pointed nose, and a gray coat. We are sure that this mascot can fit any events that you may have!
            Wolf can sometimes be scary but not this Black Wolf Mascot Costume covered with a combination of gray and black fur. It also has its mouth wide open to emphasize its teeth and a pair of small eyes. We are sure that this mascot can turn your event upside down as it will surely give you the spirit of power that you wish to have.
            Everyone will be in awe once they see this Deer Mascot Costume covered with a brown silky coat and white fur that emphasizes its belly. Looking pretty much friendly considering its two horns which make this perfectly made for the kids in your coming event. However, this Deer can also knock on your door or any party without age constraints.
            What is a forest without a squirrel? This Grey Squirrel Mascot Costume has its trademark silky and smooth gray fur, perfect for any forest-themed occasion. Not only that, with the scary and kind of haunted expression of this mascot, this will surely be a perfect tool to scare off anyone this upcoming Halloween! You have to try this one if you were looking to have a scary yet fun mascot costume this coming event.
            Christmas is just around the corner, this Rudolph Reindeer Mascot Costume is definitely the perfect way to lift up the spirit of holidays for your family and friends. This mascot totally reflects the character of Rudolph the red-nose reindeer during the holiday season, the well-known best companion of Santa Claus. This costume is covered with a dark brown coat and white fur from its neck down to its belly and its signature red nose. This is a must-have mascot costume because Rudolph Reindeer should always be present to make the surprise Christmas gifts possible.
OOPS… Before you go!
There are a lot of choices to choose from depending on the theme of your coming events. This list of must-have Forest Mascot Costumes will surely help your event to be more exciting, enthusiastic, and fun! Do not hesitate to try these best-quality mascots for your parties.